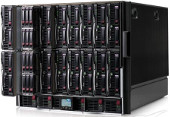 Web design & hosting
ChemMol.com offers a full range of web design services for chemical companies. From redesigning your existing page via creation of small information-style pages, to huge and complex web portals with active content, ChemMol.com can turn your site into an integrated, powerful and customized chemical product search engine.
ChemMol.com provides a dedicated server for web hosting with 99.999% uptime and an exceptional quality of service to the customer. ChemMol.com's web hosting service offers you speed, flexibility, better performance, security, and more features.
Each web hosting and design service is individually priced to specifically meet your company's needs. Get a free quote for your web site: contact us.